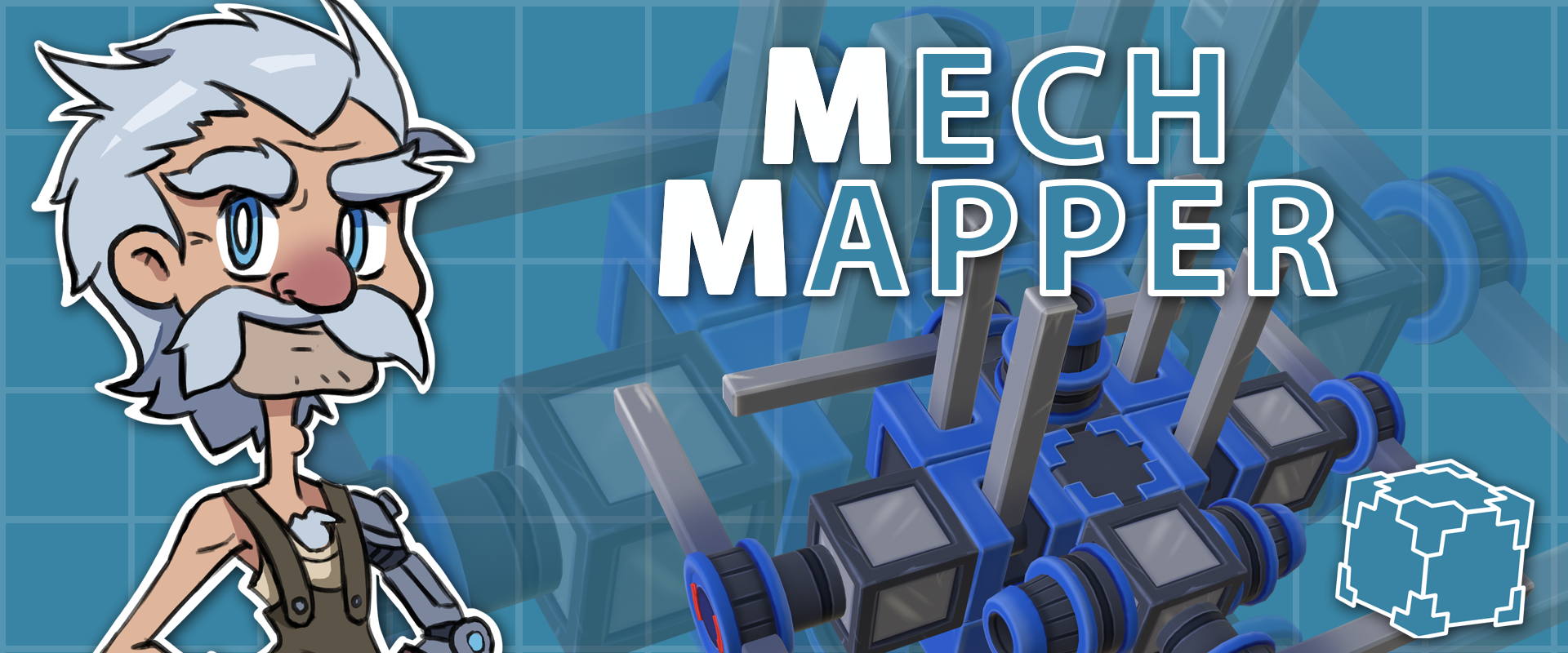 MECH MAPPER
A downloadable game for Windows
THINK YOU GOT WHAT IT TAKES TO BE A JUNKYARD ENGINEER!!? SHOW WHAT YA GOT ON THE PLAYING FIELD WITH YOUR CUSTOM MECH MADE WITH PARTS THAT HAVE NO BUSINESS BEING ON A VEHICLE.

CurdleGames - Design, Programming, Music, Voice Acting
StoffCreates - 3D Art, 2D Art, Sound Effects, Narrative

Please leave a rating on our Ludum Dare submission if you liked the game!
https://ldjam.com/events/ludum-dare/49/mech-mapper


Bug Fix Update:
- Fixed certain media cues
- Fixed Game Loop breakers
- Fixed exploding physics
- Fixed UI bugs

Comments
Log in with itch.io to leave a comment.
Friggin LOVED this!
Neat concept and it works really well.
(Couldn't get the parts to attach, looks like gummi ships though so I'm excited for this)
The parts do attach but the version you played had some UI bugs that caused the feedback to not display when youre dragging parts around. Should be fixed now, give it another go.

You're awesome!
I'll give it a go now!
Post playing edit: What a great game!